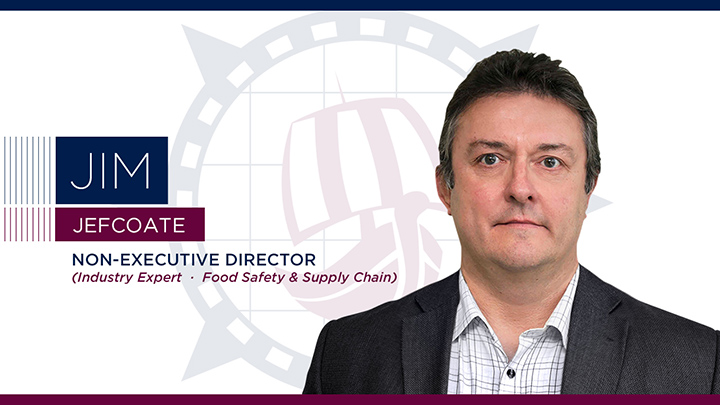 Mr. Jefcoate is a senior director with a background in global retailing and fresh food supply and value chains, including a wealth of experience in food safety and quality management systems. From 2005–2019 he held directorships within the Asda/Walmart group, most recently as senior director – Fresh Food Manufacturing (2015–2019) for Walmart Mr. Jefcoate is currently director of Hurdletree Associates, a consultancy focused on retail fresh food supply chains.
Total Supply Chain Solutions
During his time with International Procurement & Logistics (2005–2011; 2012–2015), Asda's supply chain solution, Mr. Jefcoate became fully acquainted with the journey of fresh produce from field to store (sourcing, shipping, packing, delivering). Managing an annual budget of over £4 million and a technical team of 136, his numerous achievements included setting up a network of 10 overseas offices to support procurement for the UK, as well as a sustainability programme focused on the training and development of smallholder producers in Africa. Later, for Walmart International, he was responsible for reviewing the 58 manufacturing sites worldwide and generating CAPEX business cases for further investment in either refurbishment or new sites, the latter including a Japanese produce site to supply Seiyu (Walmart Japan) and a Chilean banana ripening centre. Since leaving Asda/Walmart, Mr. Jefcoate has become a sought-after fresh food supply chain consultant.

The Highest Food Safety & Quality Standards
Mr. Jefcoate spent the early stages of his 35-year career as produce quality inspector, produce technologist and meat technologist, responsible for ensuring the quality and safety of meat and other fresh produce from hundreds of supply sites for Asda, the United Kingdom's second-largest supermarket chain by market share. He was subsequently responsible for implementing and maintaining strict food safety standards at Del Monte Fresh Produce UK (technical director, 1997–2005), International Procurement & Logistics (technical director & group technical director, 2005–2011 & 2012–2015), Asda Stores (technical director, 2011–2012) and Walmart (senior director – Fresh Food Manufacturing, 2015–2019).