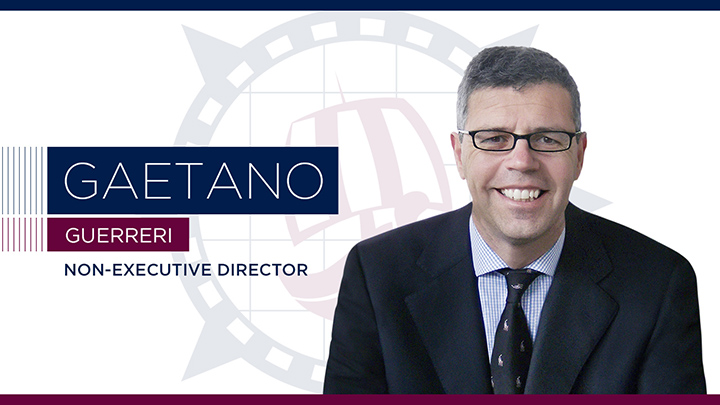 Mr. Guerreri is a performance-driven FMCG expert with extensive knowhow in finance and strategy matured at leading multinationals (McKinsey, PepsiCo) across the United States, United Kingdom, Mexico, Italy, Belgium and Switzerland. During his long career at PepsiCo as a senior executive (1996–2016), Mr. Guerreri led M&A and post-merger integration projects; redesigned complex operating models; set the European IT agenda; established and led the Europe Business Transformation team; and, as CFO for Mexico and Europe Beverages, reshaped the governance, performance management and resource allocation processes while improving business results. He is currently CEO of Crescendo Consulting Group, which supports small-medium FMCG companies in identifying and implementing growth strategies and efficiency improvements, while also assessing M&A opportunities for private equity companies. Energetic and committed, Mr. Guerreri holds a summa cum laude degree in Chemical Engineering (major: Food Chemistry) from the University of Rome and an MBA from INSEAD in France. He speaks Italian, English, Spanish and French proficiently.
Fortune 50 Food & Beverage Leadership
For two decades, Mr. Guerreri held board-level responsibilities in finance, transformation and IT across North America, Latin America and Europe for PepsiCo. His key roles included senior VP for business transformation (Europe); senior VP and CIO (Europe); VP for planning, business development and M&A (Europe); VP and CFO, PepsiCo Beverages Europe and Gamesa/Quaker Group Mexico; and director of corporate strategic planning, PepsiCo, Inc. USA.
Among many achievements, he:
• Led the zero-based budgeting process in Europe, from savings identification to results monitoring (including governance and reporting), resulting in savings of approximately 20% of the analysed costs.
• Managed a team of 850 as CIO responsible for the entire European IT agenda, including the implementation of a new ERP system to support the new operating model.
• Led the acquisition process for three companies in Europe totalling more than $2.6 billion turnover, including PepsiCo's third largest acquisition to that time.
• Led the integration of PepsiCo Europe and its bottlers, PAS and PBG, after the merger of the three companies.
• Developed a growth strategy for Europe resulting in a five-fold increase in turnover over 10 years as well as a more agile business system and smaller HQ role.
• Reshaped the Mexican division's governance, performance management process, resource allocation criteria and cost reduction strategy, resulting in faster decision making, more accurate performance monitoring, increased ROI and a leaner cost base.