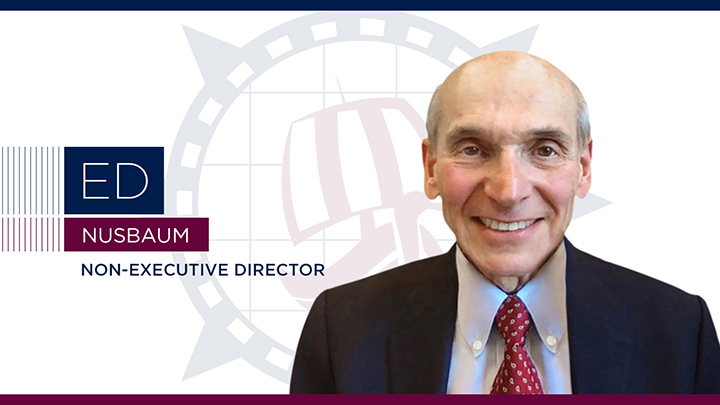 Mr. Nusbaum enjoyed a successful 40-year career in accounting with Grant Thornton, the world's sixth largest professional services network providing assurance, tax and advisory services to a wide variety of businesses and corporate entities. After becoming a partner in 1986, he held various positions including two four-year terms as US CEO and a further two as global CEO, during which he developed and executed strategies that generated impressive growth. A highly regarded industry expert, Mr. Nusbaum has appeared on CNN, BBC World News, Bloomberg and CNBC, and in 2017 he won the Lifetime Achievement Award from the International Accounting Bulletin.
Reinventing Business Performance and Culture
Mr. Nusbaum won renown for his visionary leadership of Grant Thornton, with regard to both the bottom line and workplace culture. As CEO of Grant Thornton International, he spearheaded a global strategy aimed at three clear objectives: winning and retaining global clients, being the best advisor to privately owned enterprises, and becoming a leader in innovation and technology. revenues grew from $3.4 billion to over $5 billion, staff from 30,000 to 50,000, and operations from 95 to 141 countries. Previously, as CEO of Grant Thornton US, he grew revenues from $350 million to $1.1 billion and led numerous mergers and acquisitions over an eight-year period.
As indicated by his long and happy career at Grant Thornton, Mr. Nusbaum believes that success goes hand-in-hand with a stable, healthy workplace culture. Upon the collapse of a Big Five accounting firm, he was able to attract 50 partners and over 500 staff to Grant Thornton US, which has also been listed among Working Mother's top 100 companies for over a decade. During his tenure as CEO of Grant Thornton International, the company was recognised by Universum as one of the 50 "World's Most Attractive Global Employers" for three consecutive years.
A highly regarded accounting expert and industry leader, Mr. Nusbaum is a former member of the board of trustees of the Financial Accounting Foundation (FAF), the FASB's Advisory Committee and Emerging Issues Task Force (EITF), and the AICPA's Auditing Standards Board. He was also a founding member of the US Center for Audit Quality, as well as an active member of the AICPA's Major Firms Group. His insights have been featured on broadcast media including CNN, BBC World News, Bloomberg and CNBC, and he has been quoted in such publications as the Harvard Business Review, Wall Street Journal and New York Times. He remains a sought-after speaker, having presented at conferences in tens of countries worldwide. In 2017, in recognition of his business achievements and willingness to speak with integrity on global accounting issues, he won the Lifetime Achievement Award from the International Accounting Bulletin.